Introducing the Mark Krebs x Free label collaboration. Timeless heirloom homewares, made by hand in India.
The MKxFL collaboration collection was made in small batches. Due to the collaborative nature of this capsule, all pieces are final sale. Please double check the measurements and description prior to checking out as we are not able to accommodate returns or exchange at this time.
Dimensions: 51" x 63" (130cm x 160cm)
Made with 100% Bikaner Wool
Hand woven on a traditional handloom in Punjab, India by a network of artisans
Unique and delicate chunky weave that gives texture to the rich Seashell colour
Ultra soft and plush wool
Dramatic tassels
Extra large and oversized for ultimate coziness
Hand looms are wooden instruments that hold vertical yarn (warp) taut while the weaver interlaces the horizontal yarn (weft) by hand.
Artisans work independently with the flexibility to work from home or in communal workshops set to their own schedules. The trade of weaving is often passed down from generation to generation. It can take upward of 5 hours to weave a single piece. Your piece honours this rich tradition.
100% Bikaner Wool
Sheered, dyed and handloomed in Punjab, India. This wool is soft, not scratchy and oh so plush. High quality wool can last for generations upon generations; an heirloom to pay respect to the animals and humans that contributed to this special piece.
Wool is a natural, biodegradable fibre. As such, you can expect some pilling with use.
Wool is naturally antibacterial.
Due to the handmade nature of this piece, expect slight inconsistencies and variations. These are not flaws, but rather what makes hand loomed wool special.
Wash by hand in cold water with gentle detergent, reshape and lay flat to dry. Less is more; spot clean and sunbathe instead of washing when possible.
---
Every Object Has
an Origin Story
The ancient act of weaving is interlaced throughout our culture. You weave through traffic, spin a story, and wind down after a long day. To unravel is to lose control, but you hold on by a thread only to keep adding to your life's rich tapestry.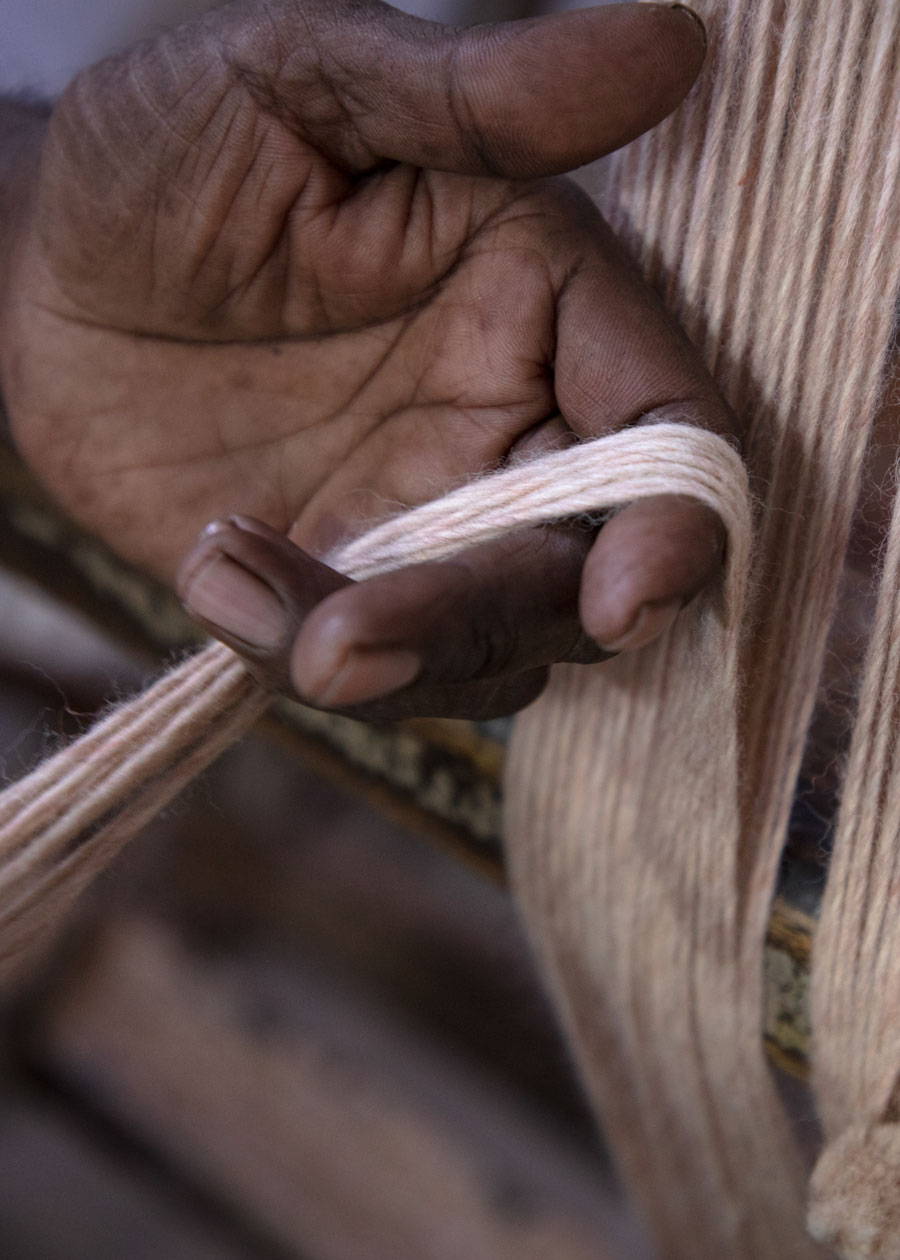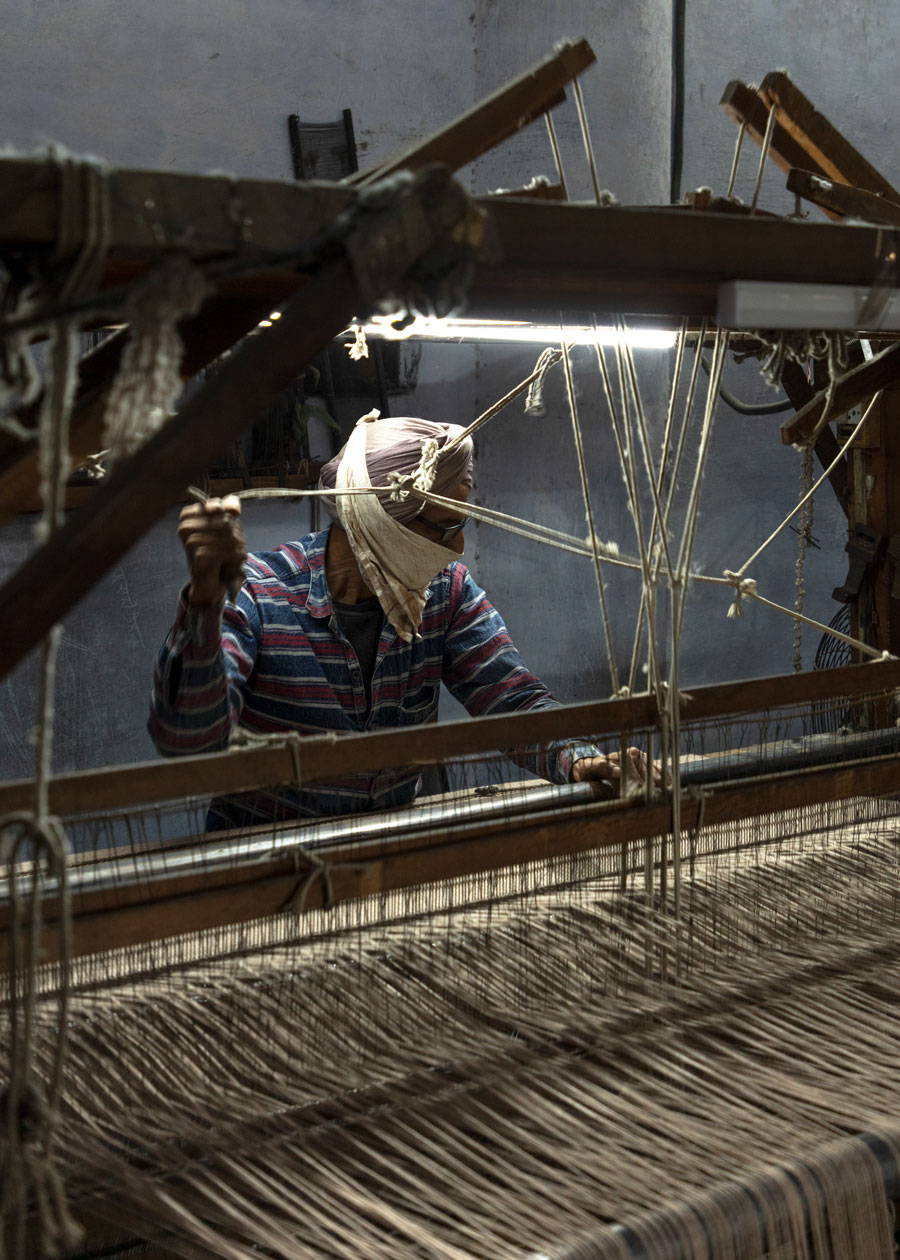 In the simplest terms, woven fabric is a union of yarn. In this spirit Free Label & Mark Krebs have teamed up with a network of textile weavers in Punjab, India to produce a micro-collection of hand woven wool textiles. We hope these pieces will become a part of your story.
Woven by hand(s)
For your home
---